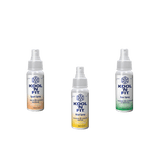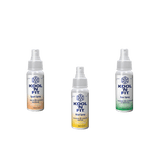 Starter Bundle
Our "Starter Bundle" contains all three 59ml sprays of the sports spray, vital spray and foot spray variants. The offer allows new customers to try out the products and discover their own favorites.
Bundle includes:
Foot spray, 59ml, single price €14.95
Sport Spray, 59ml, single price €14.95
Vital Spray, 59ml, single price €14.95
Tax included.
Shipping
calculated at checkout.
Free shipping from €49.00
Delivery time (1 to 3 working days)
Why KOOL'N FIT?
The KOOL'N FIT® sprays, manufactured according to current scientific findings, have a cooling and refreshing effect. All sprays are enriched with essential oils and offer immediate vitalization for fatigue and overwork. In addition to their effective functionality, the sprays are 100% stain-free, making them particularly popular with athletes when choosing a performance spray.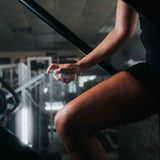 In order to use KOOL'N FIT effectively, the spray is sprayed over a large area onto the required skin areas or stressed body regions. The liquid is quickly absorbed and does not require rubbing. The optimized spray caps also enable spraying from different angles. The foot and vital spray has a particularly relaxing effect before going to bed: simply apply the spray to your legs to specifically promote blood circulation in the thighs and calves. This ensures intensive relaxation and stimulates the healing process of stressed tissue.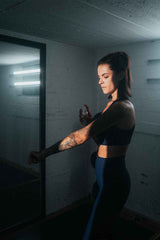 The following professional sports teams recommend KOOL'N FIT:
Dallas Cowboys
Super Bowl winners in 1971 (VI), 1977 (XII), 1992 (XXVII), 1993 (XXVIII) and 1995 (XXX)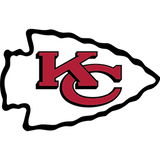 Kansas City Chiefs
Super Bowl winners in 1969 (IV), 2019 (LIV) and 2022 (LVII)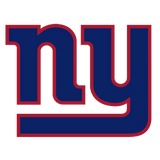 New York Giants
Super Bowl winners in 1986 (XXI), 1990 (XXV), 2007 (XLII) and 2011 (XLVI)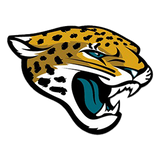 Jacksonville Jaguars
Winner AFC South 2017 and 2022
Dallas Cowboys
Super Bowl winners in 1971 (VI), 1977 (XII), 1992 (XXVII), 1993 (XXVIII) and 1995 (XXX)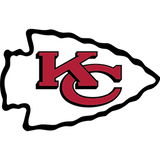 Kansas City Chiefs
Super Bowl winners in 1969 (IV), 2019 (LIV) and 2022 (LVII)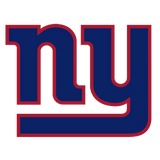 New York Giants
Super Bowl winners in 1986 (XXI), 1990 (XXV), 2007 (XLII) and 2011 (XLVI)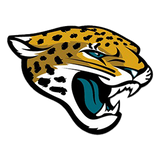 Jacksonville Jaguars
Winner AFC South 2017 and 2022